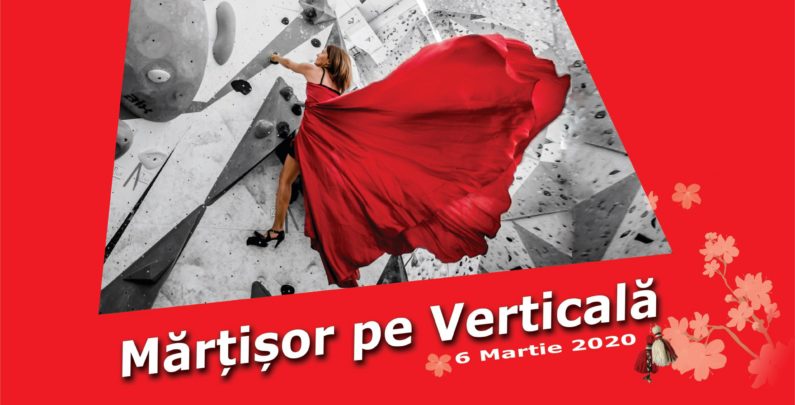 March 1 on the vertical – Friday, 6th of March 2020
We are waiting for you on Friday, March 6th, starting at 5 pm at Vertical Spirit, at a new edition of the March 1 on the Vertical!
As every year, there will be many beautiful girls with us, as well as OLIVER BATÂR – the most experienced routesetter and exponent of bouldering in Romania, who will use his talent and creativity to set the boulder routes dedicated to girls.
FASHION CHALLENGE: Make an impression! Choose a special dress for a special evening! Because we like colors and contrasts, because spring itself is an explosion of joy and color! Because tonight nobody will stare of you because you are climbing dressed in a skirt! You are permitted – nay, encouraged, to have your hair done, wear nail polish, make-up, skirts and dresses.
COOKING CHALLENGE – ladies spoil each other! Prepare a tasty treat and let us share experiences and enjoy new tastes! We will also prepare suprise cakes, and hot, savory tea will be on the house!
PROGRAM
BOULDERING SOIREE
17.00 – 20.30 Redpoint competition: 30 boulder routes with grades from 4 to 6c+
21.00 Final Routes – 2 onsight routes, 4 minutes, for the first 6 ranked
Routesetter: Oliver Batâr
INTRODUCTION TO CLIMBING SESSION
Hours: 17.00-19.00 & 19.00-21.00
The number of open spots is at most 12.
This is designed for women who have never participated in introduction or climbing classes at Vertical Spirit.
Promotional price: 38 lei (50% discount)
To book a place send an e-mail to: roxana@verticalspirit.ro.
RAFFLE & AWARDS CEREMONY – at 21.40
Gym access and event participation is FREE for all ladies and for climbing sessions (with instructor and safety equipment included), we will have a promotional price!
ON MARCH 6TH, THE GYM WILL BE OPEN TO ALL CUSTOMERS. THE BOULDERING ROUTES WILL BE RESERVED THIS EVENING ONLY FOR GIRLS PARTICIPATING IN BOULDERING SOIREE!